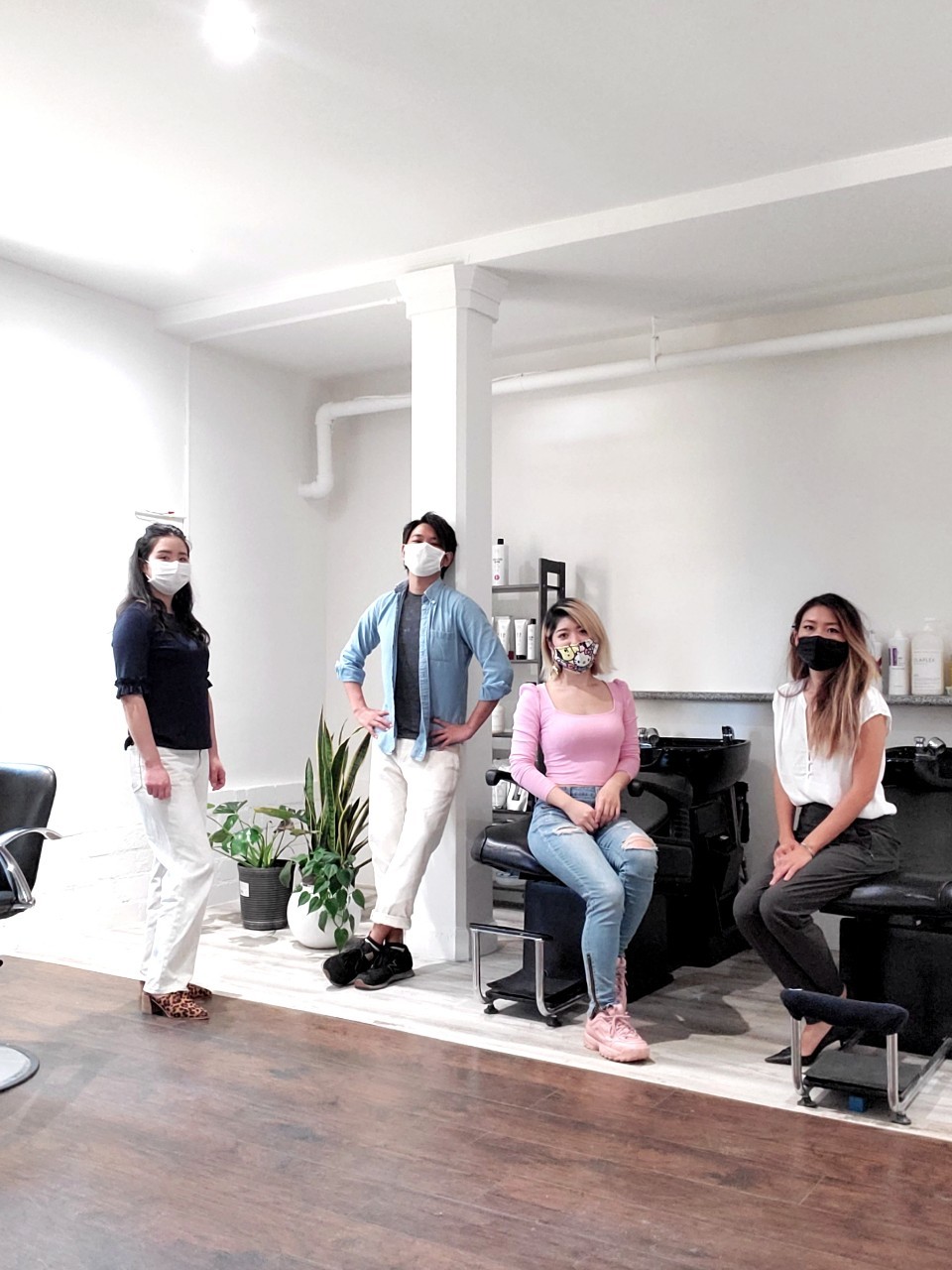 2021.07.14
STAFF WANTED
STAFF WANTED
2021-07-14
Hi! This is N°147 's manager.
We are looking for hair dressers!!
Job Type Part-time
Job Title: Hair Stylist
Starting at:$15/an hour +full tips & up to 40% service commission + Benefits
Shifts: Day, Swings
Location: Pasadena,CA
JOB DESCRIPTION
It's simple. Working in a very busy full service salon means higher earnings, faster path to building your book of business, your experience, and more fun. cuts, colors, styles, and eyelashes extension– you get to do it all.Up To 40% Commissions and Advanced Career Growth Opportunities
Free Advanced Education
Flexible Scheduling
* + Independent salon within Pasadena = Guest Traffic! Safety! Convenience!
* No-drama culture! Our stylists make great money and respect each other
* Generous Services Commission up to 40%
* + All tips (busy salon = high tips!)
* + Ongoing company-paid technical training
* + Never-ending contests and promotions
Salon Professional Requirements:
* Eligible to work in the United States
* Current cosmetology or barber license applicable to state requirements
(or you must currently be enrolled in school to obtain the required license.)
* Must have a passion for people and providing exceptional customer service
* Able and willing to work various schedules including evenings, weekends and holidays
* Ability to show technical skill-set in terms of layered cuts, clipper cuts and basic color application
* Candidates will be expected to maintain a professional manner, be punctual, be positive and friendly, and be able to work as a team member.
Make the move to Number 147 and take your career further than you thought possible!We can't wait to meet you. Apply Now!
↓↓↓↓
number147recruit@gmail.com
↑↑↑↑
Please send your resume!
美容師大募集!
『家族や友人に誇れる仕事をしよう』
僕たちが大切にしている価値観のひとつです。
国内25店舗・国外3店舗の美容室を展開。
ヘアサロン新規出店やフランチャイズ事業。
その他、EC・海外出店・メディア事業にも着手。
現在約350名のスタッフが在籍しています。
そのスタッフ一人ひとりが、自分のライフスタイルや希望の働き方を実現しています。
『プライベートを大切にしたいので働く時間はこの時間まで♪』
『沢山入客したいから出勤時間を増やそう★』など様々。
あなたの希望を是非教えて下さい。storageはあなたの希望を叶える為に柔軟に対応させて頂きます(^^)
♢選べる雇用・給与体制!
時給$15〜
OR
歩合40%!
どちらもの雇用形態もチップ全額支給!
カード手数料等引かれることはありません!
♢集客サポート
storageでは日本国内の店舗の集客・マーケティングを行う総合職が多数在籍!安心して技術に専念できます。メディアに特化したスタッフが日本から全力でサポートします。
♢日本の商材を独自に仕入れ!
25店舗も日本にあるstorage groupだから仕入れられる、日本の高品質商材!「慣れ親しんだ」「日本の商材」でお仕事することができます!
今流行りの髪質改善トリートメントもいち早く導入!
storage groupは⁡
『美容の可能性を無限大に広げる会社』⁡
⁡
『家族や友人、大切な人に誇れるお店にしよう』⁡
を掲げ、皆様の美容人生に⁡
リラックス&スパイスをプラスできるサロン作りを行っております。⁡
⁡
まだまだ仲間が必要です!!✨⁡
⁡
マツエク・ネイル等 個室ブース契約も可能です!
自らのチャンスと可能性を切り開いて行きたい方。
ぜひ私たちに会いに来てください!
お問い合わせは
まで!ぜひ一度オンラインミーティングであなたの美容師物語をお聞かせください!
⁡